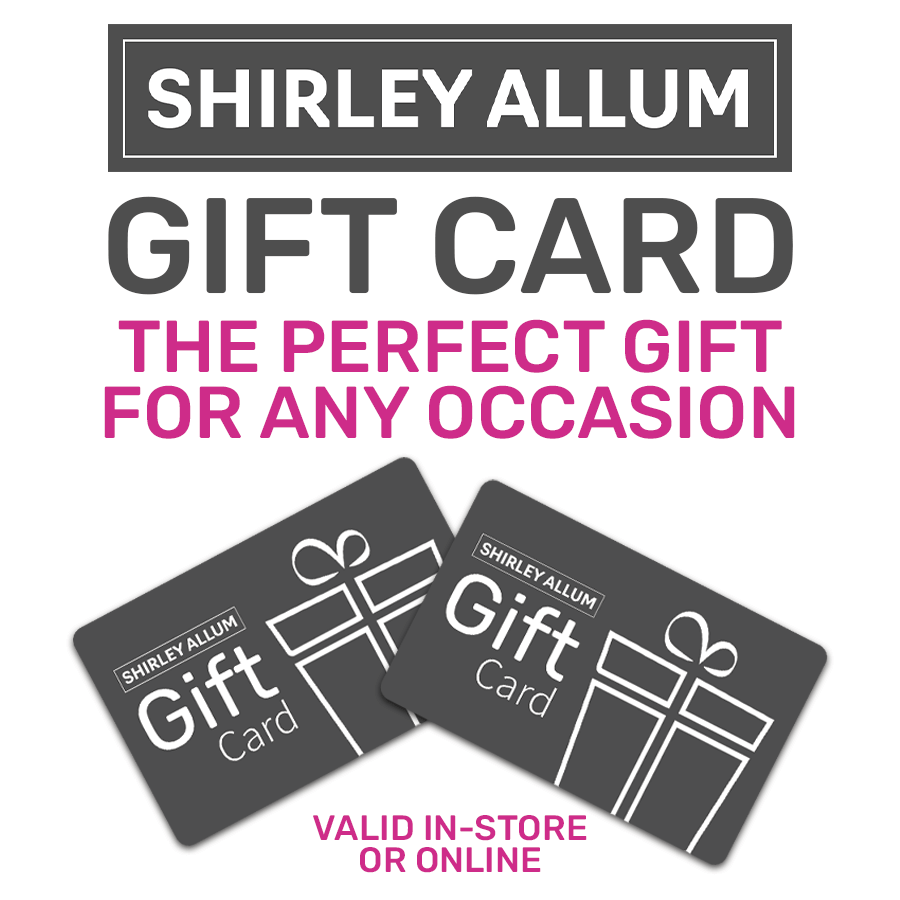 The Gift Of Fashion
With such a wide range of fashion and lingerie the Shirley Allum Gift Card is the perfect present for any woman. From trousers to dresses, and bras to dressing gowns we have something for everyone all year round.
Buy An e-Gift Card Online
It's easy to buy an e-gift card through our website, with various values available. Once you place your order you will receive an email with the gift card details that you can forward on to the recipient.
Buy An E-giftcard now
Buy A Gift Card By Phone
If you prefer to have one of our fabulous branded gift cards to give to the recipient, then call us on 01747 852444, and we will be happy to help you further.
Call Us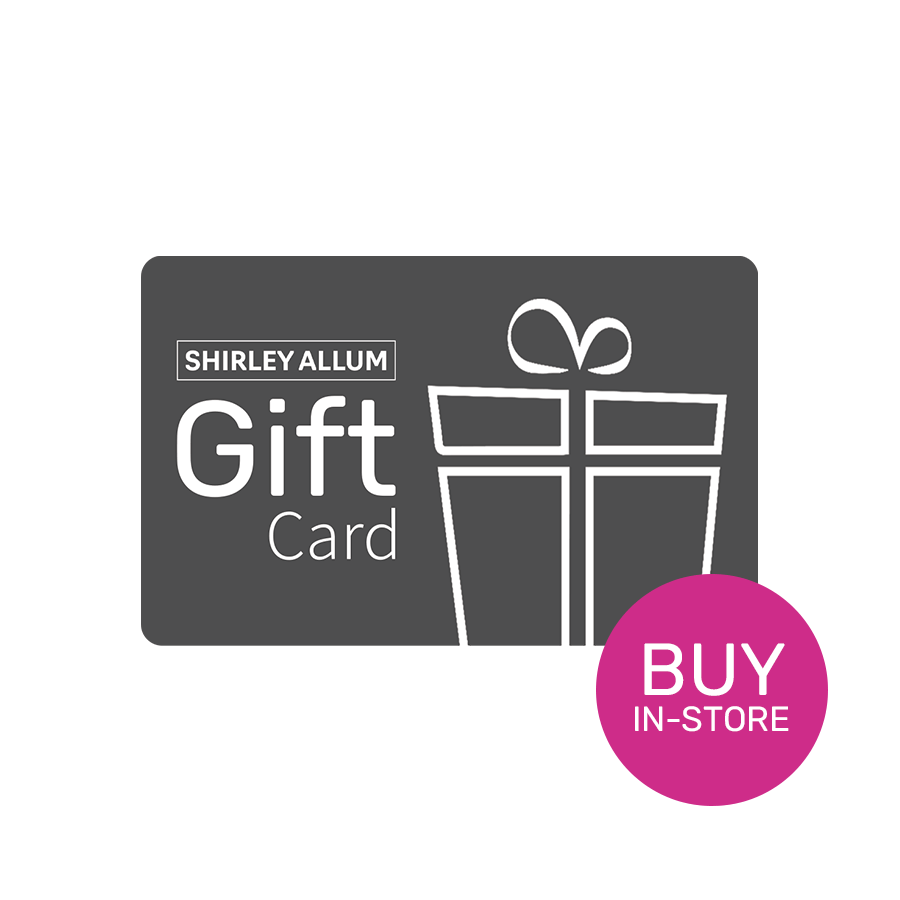 Buy A Gift Card In-Store
Purchase a Gift Card in-store and receive one of our exclusive branded gift cards and a wallet to present to the lucky receipient.
Gift Cards are valid for 12 months from the date of purchase and can be used in-store and online.